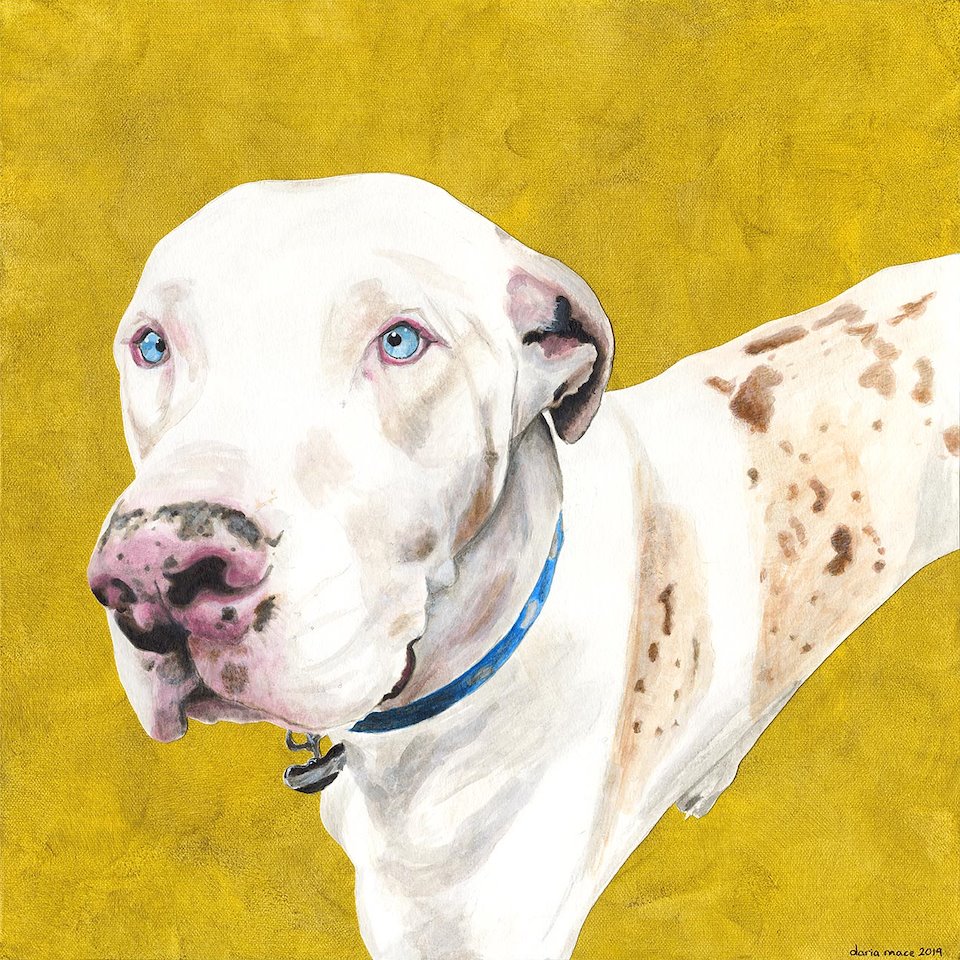 'Mr T' 2019 [SOLD] acrylic, paper 18"x18"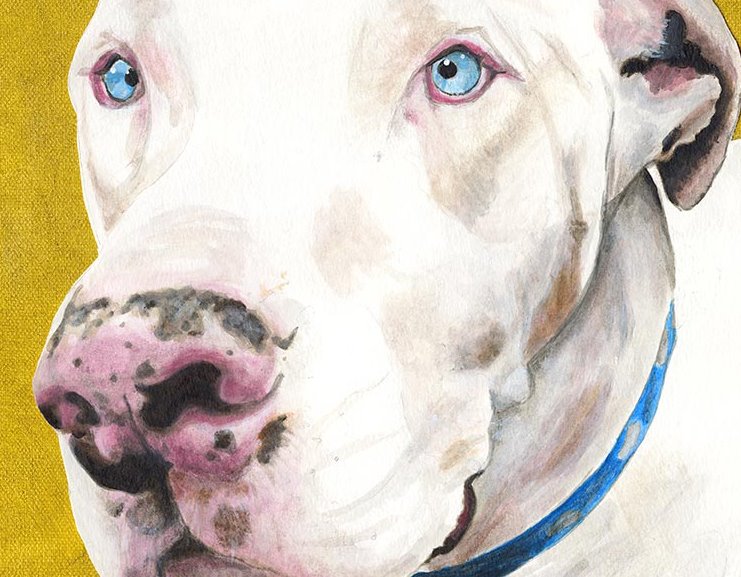 close up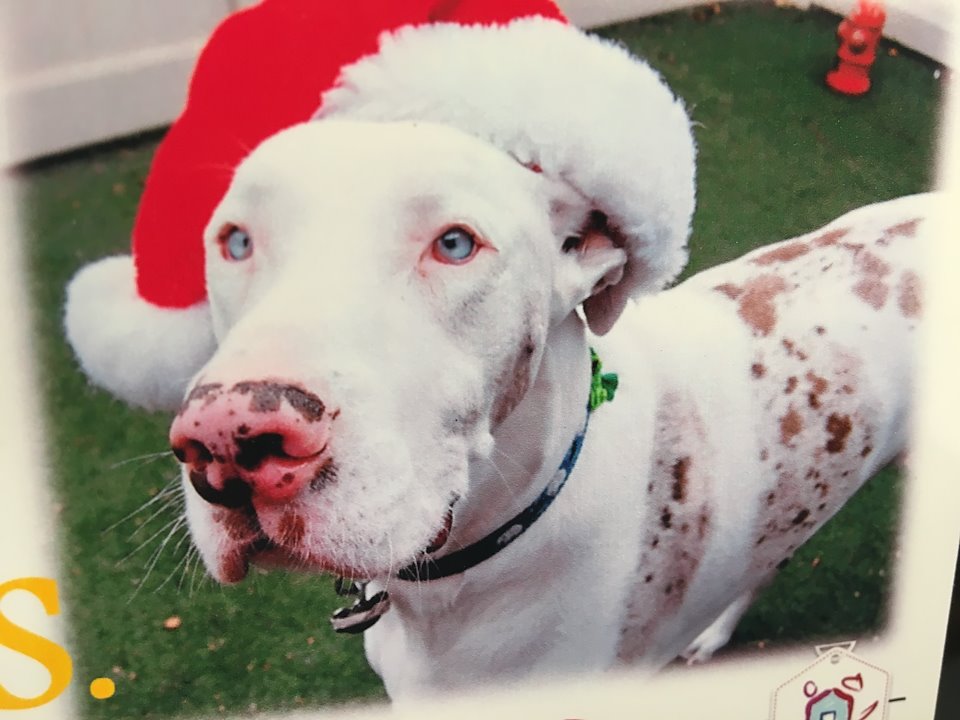 original photo
Mr T is a special Great Dane being an albino as well as being deaf. There is a lot to love standing tall in that Great Dane way!
This portrait was a group Birthday gift to his owner. A group of friends got together to surprised the owner on her milestone celebration while on holiday. How fabulous!