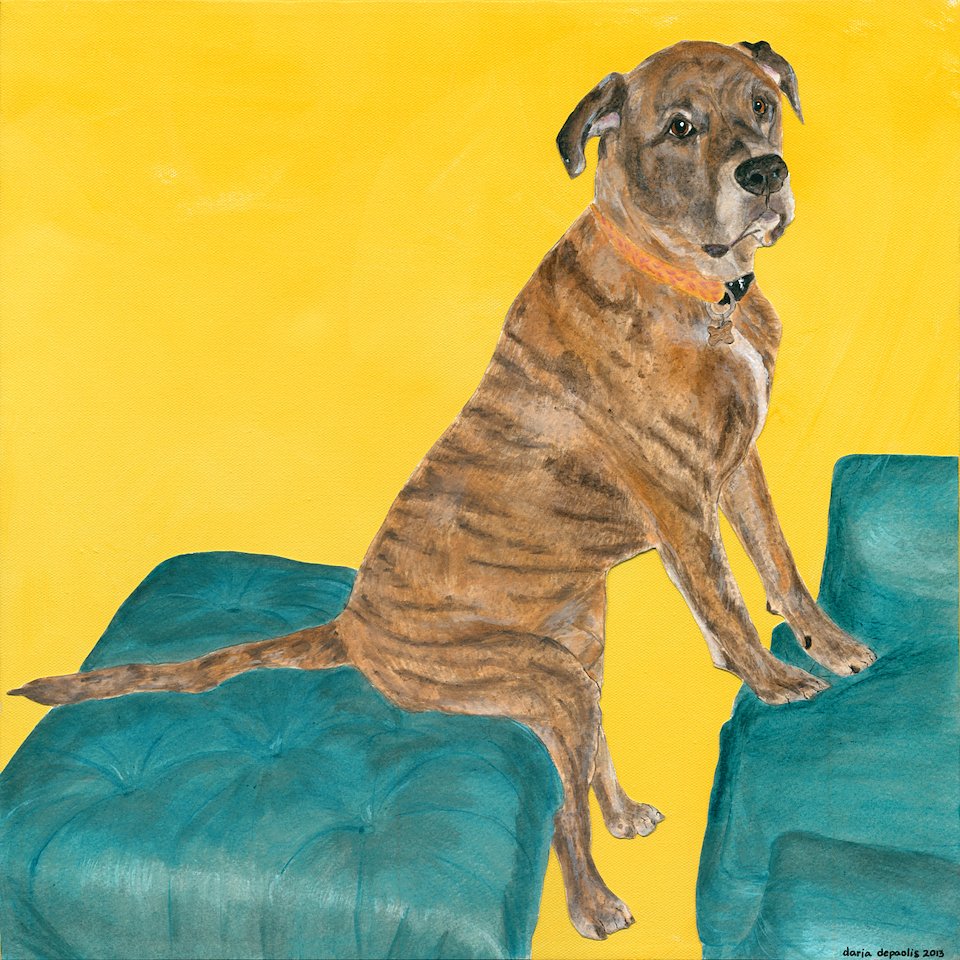 'Ozzy' 2013 [SOLD]
acrylic
18"x18"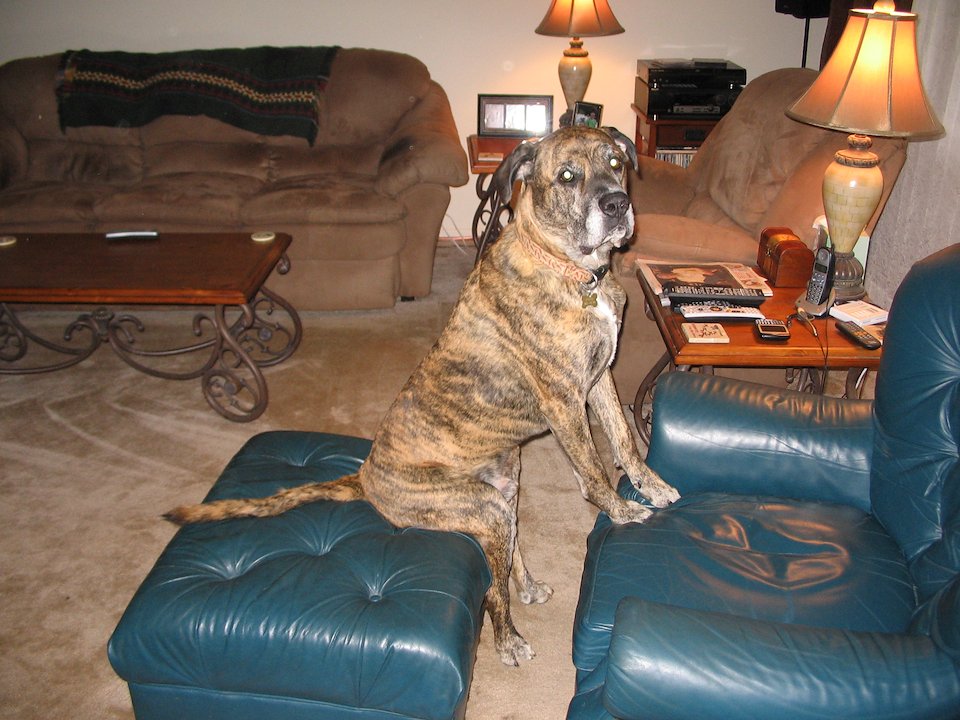 original photo
A group surprise birthday gift of Ozzy (RIP)
A message from Ozzy's owner:
"Ozzy's portrait arrived today and I am still in stunned silence. It is the most wonderful gift I've ever received. Even though none of you ever met him, you know how much the big goofball meant to me. As if the thought wasn't enough, the artist did a great job of capturing his features, including his eyes (a canine Mona Lisa)."
…I lost my Great Dane-Boxer mix Ozzy to cancer. (my sister) commissioned the portrait for my 50th birthday as well as to help heal my heart. I was devastated to lose him but your portrait skillfully captured his soulful eyes in a way that makes me smile to this day. It hangs above my fireplace and brings joy to all who knew him.
I got Ozzy when he was four years old and I was his third owner. He was the greatest dog ever with a huge personality and an even bigger heart. Not sure what his other two owners were thinking but he was my canine life partner for seven years. The picture for the portrait was taken when he decided that I wasn't paying enough attention to him. He came over and parked himself between me and the television so that I would have to play with him. He was so determined that I even had time to get up, grab a camera and take the photo of him leaning on the chair in which I had been sitting.
You have an incredible talent for bringing a picture to life and preserving the memory of our best friends."
– Mike O., CA