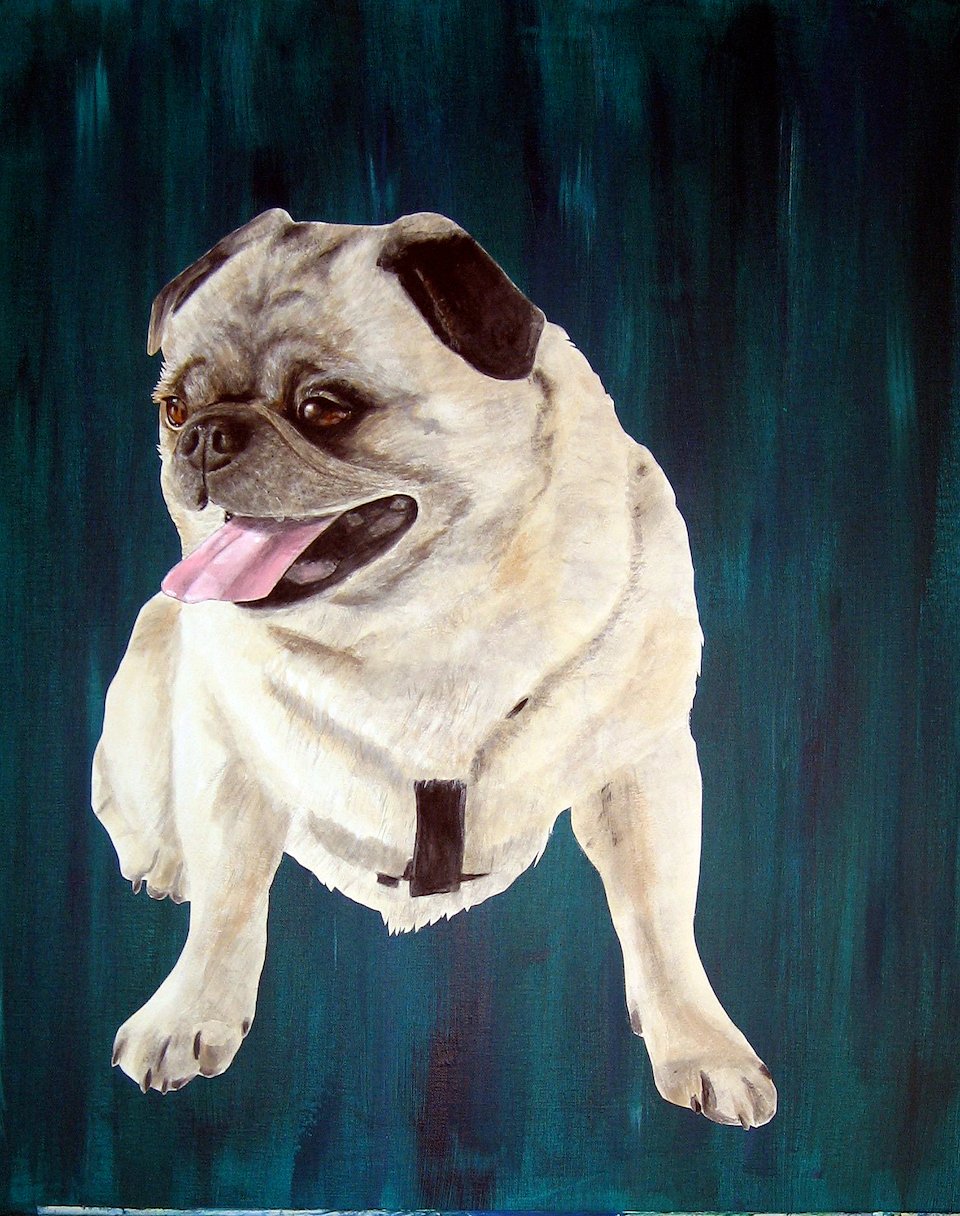 'Butter' 2011 [SOLD]
acrylic
24"x30"
Butter was 13 years old at the time of this painting…but still has a young pup's eyes!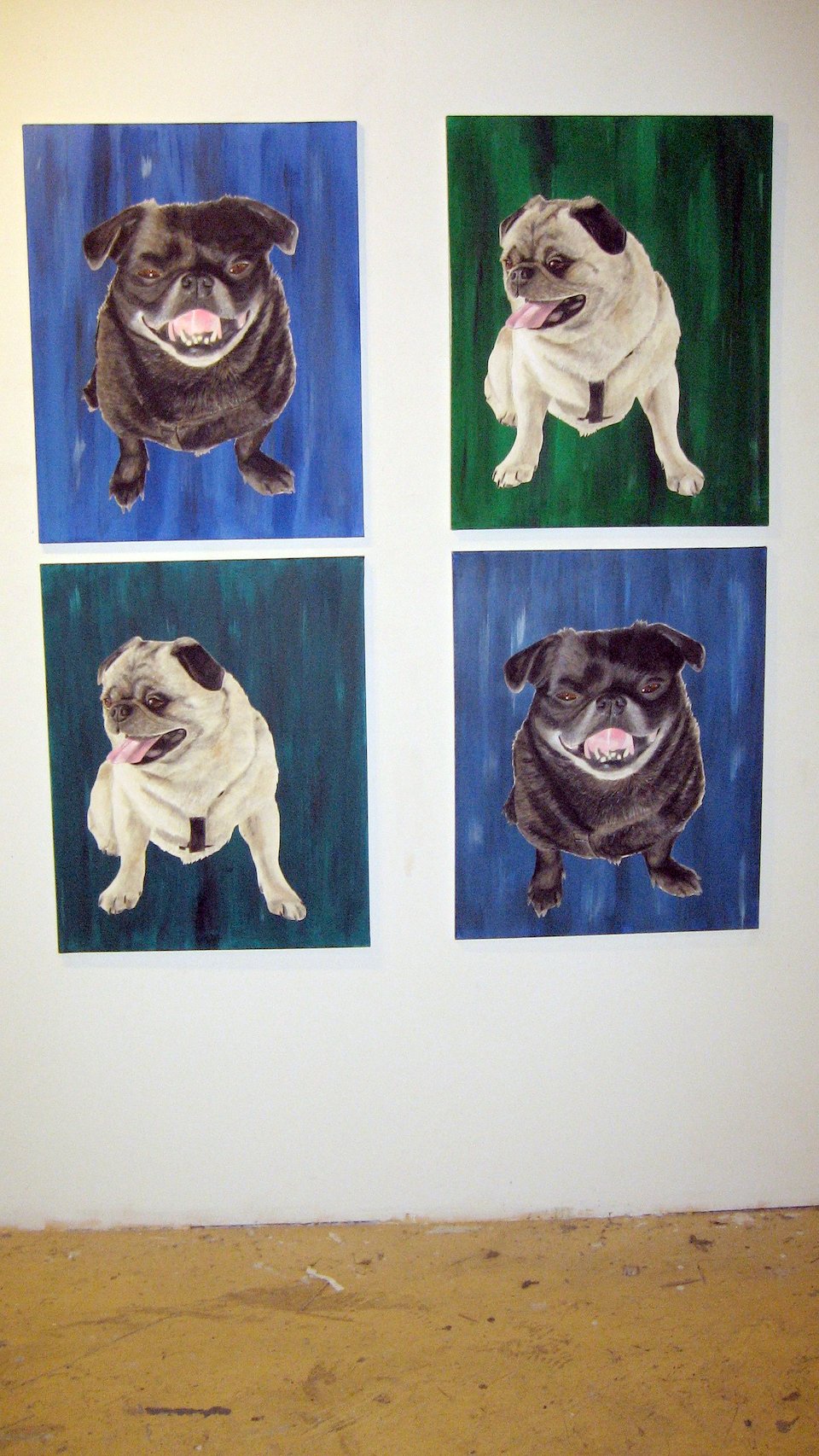 Butter No. 1 & 2, Cosmo No. 1 & 2
Gallery Showing August 2011 — at Art Explosion Studios.
The Case of Butter & Cosmo:
These 2 adorable elderly pugs belong to a lovely couple. The couple wanted a portrait of their 2 dogs, however they do not live together.
Solution:
2 separate paintings were created of each dog for their new homes!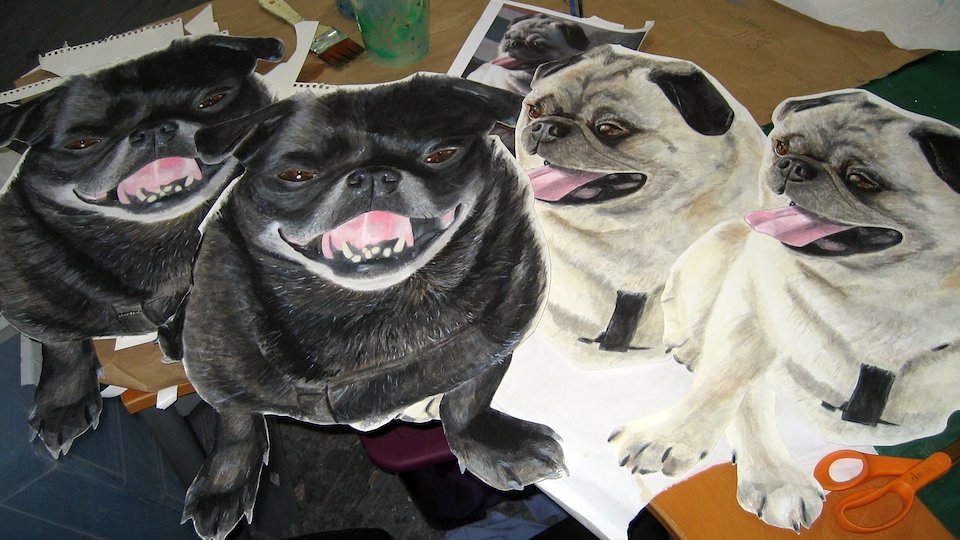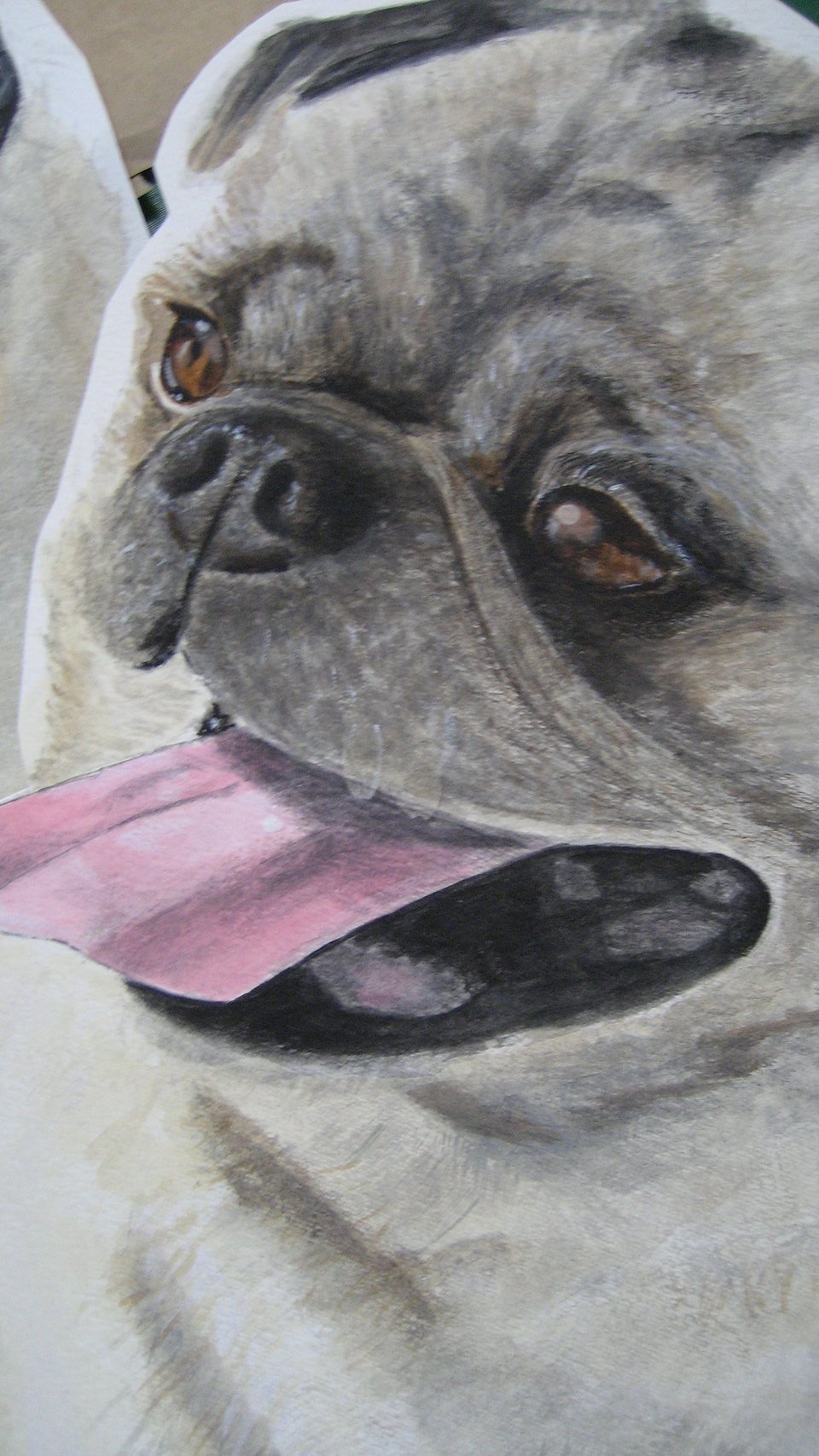 close up of Butter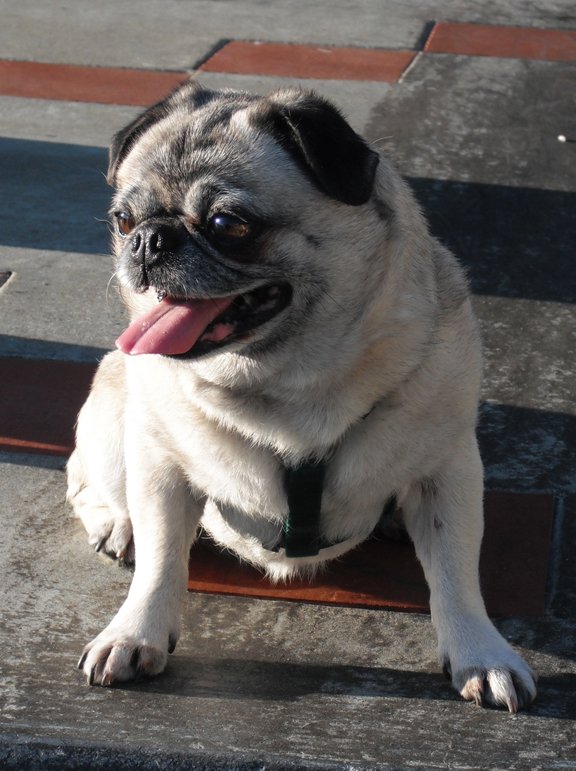 original photo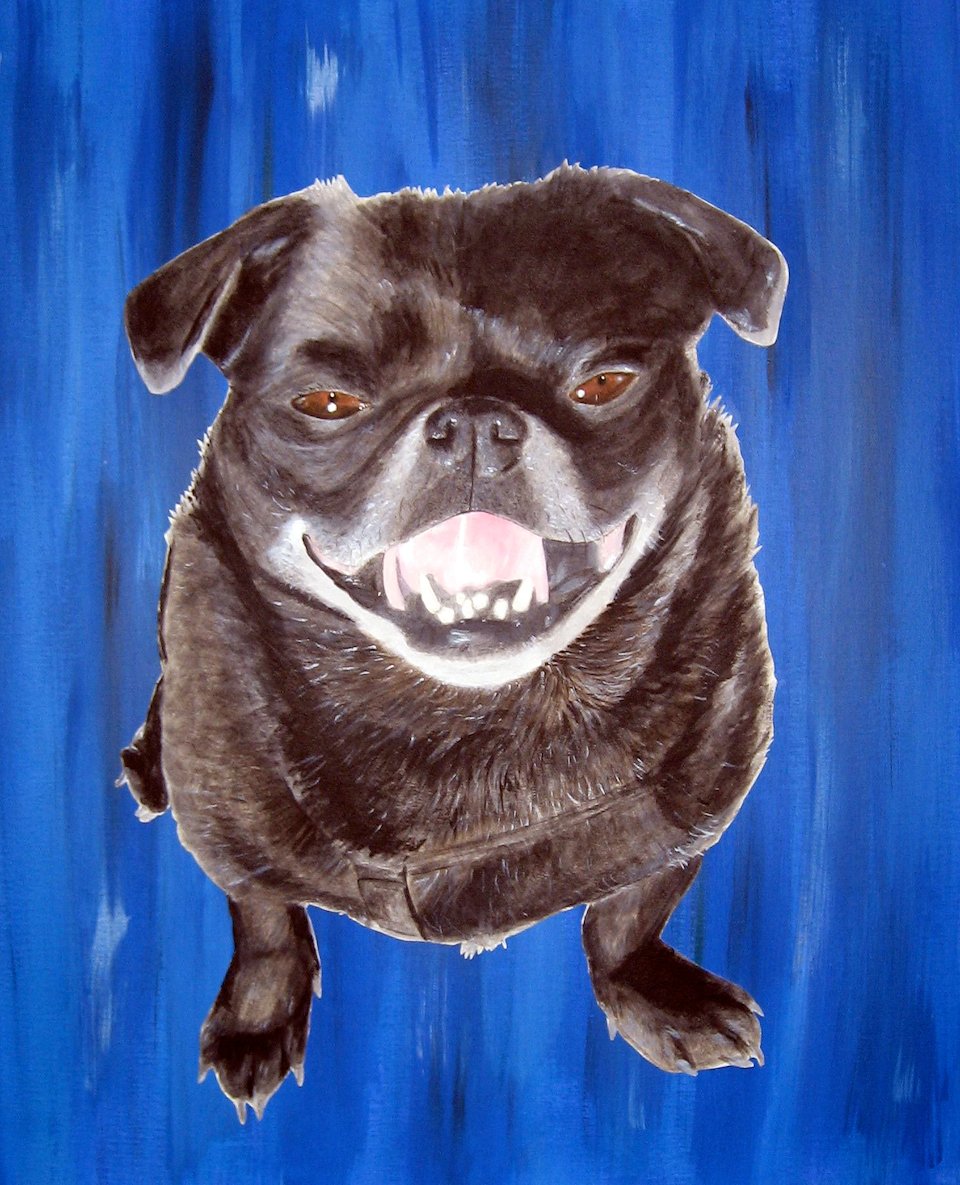 'Cosmo' 2011 [SOLD]
acrylic
24"x30"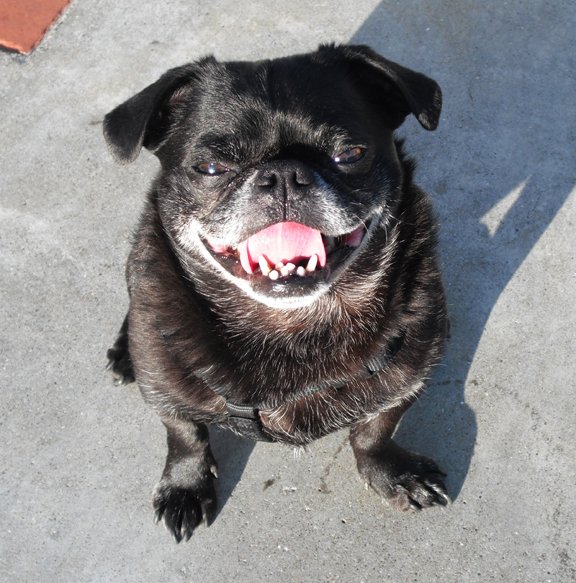 original photo