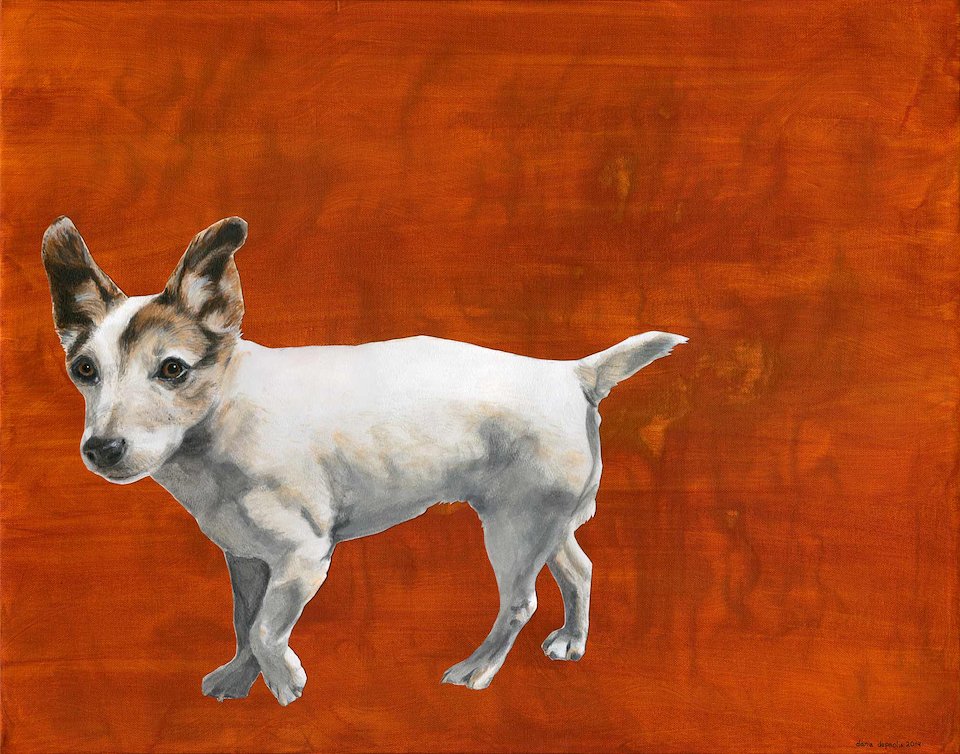 'Chloe' 2014 [SOLD]
acrylic
22"x28"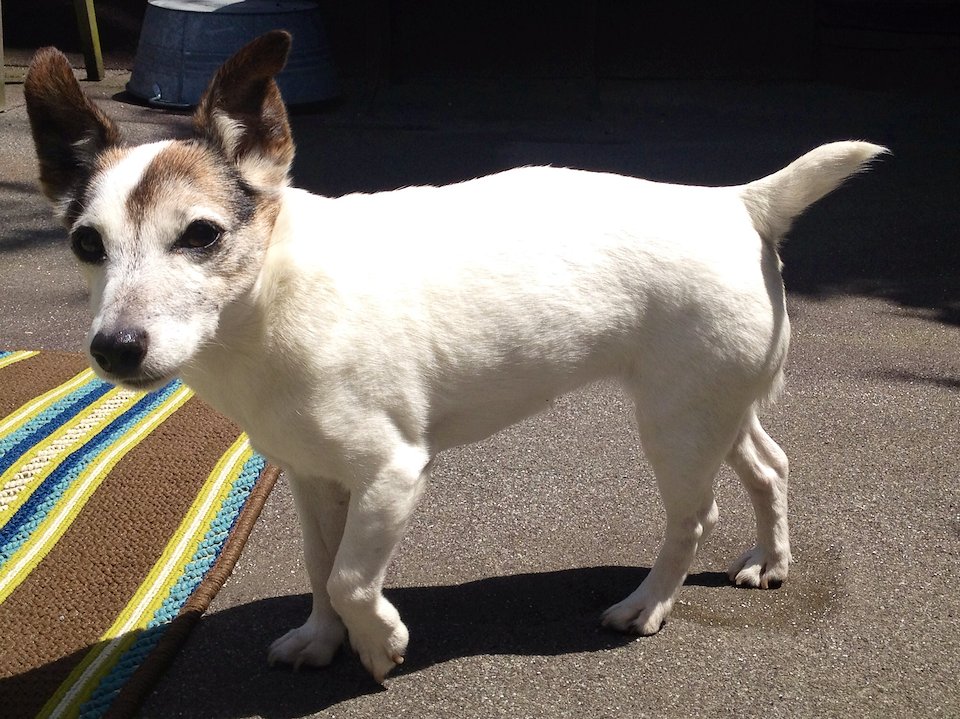 original photo
This awesome pup had just turned 16 when the portrait was painted. That's 112 years old in human years!! RIP now sweet Chloe.
A message from Chloe's owners:
"Just wanted to let you know how much (we) love the painting of Chloe! You really captured her brilliantly… We will really treasure this portrait of her and I'm already thinking of what occasion would be best for you to capture my parent's dog, Ruby! You've got a real gift…"
Elizabeth D., San Francisco, CA
"We love our "Chloe" painting…Chloe aka "Doodles" was a member of our family for 16 years. What she lacked in stature, she made up for in personality. See always lit up the room. Years later, we still burst into tears of laughter talking about her silly routines, tricks and hilarious quirks. Your painting of Chloe captures her personality perfectly. When we first saw her portrait, we were blown away. It was as if she (and her huge personality) were in the room. Thank you so very much for capturing her spirit. We cherish our portrait and would highly recommend Pet Portraits by Daria to friends and family."
Kevin D., San Francisco, CA