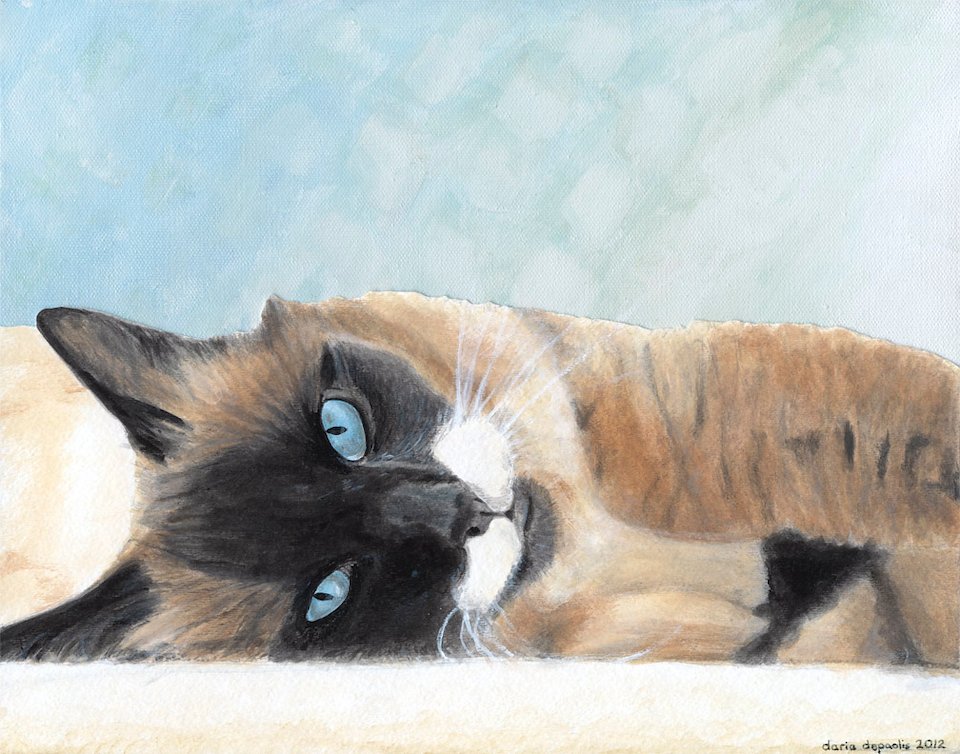 'Chino' 2012 [SOLD]
acrylic
14"x11"
original photo
Chino was the first cat painting in my pet portrait collection.
Here's a message from Chino's owner:
"Chino was given to my mother by the owner of the local pet store after she was diagnosed with what would be her final battle with cancer. Mom had several cats, but as she was slipping from this world, she told me that Chino was to go with me. What an amazing gift she gave me! We stayed together for 18 years and he was one of the great loves of my life. I tear up as I write this, but it was so incredible to have this touchstone to Mom, who crawled in bed with me every night. A friend I could squeeze and hold and love for so long.
After Chino's passing, some of my closest friends commissioned this portrait for me, and I couldn't be more grateful. When I look at the portrait, I see my mother, my Chino love, and the strength of friends who are your sisters. It's a very powerful piece to have in my home and one that I cherish very much."