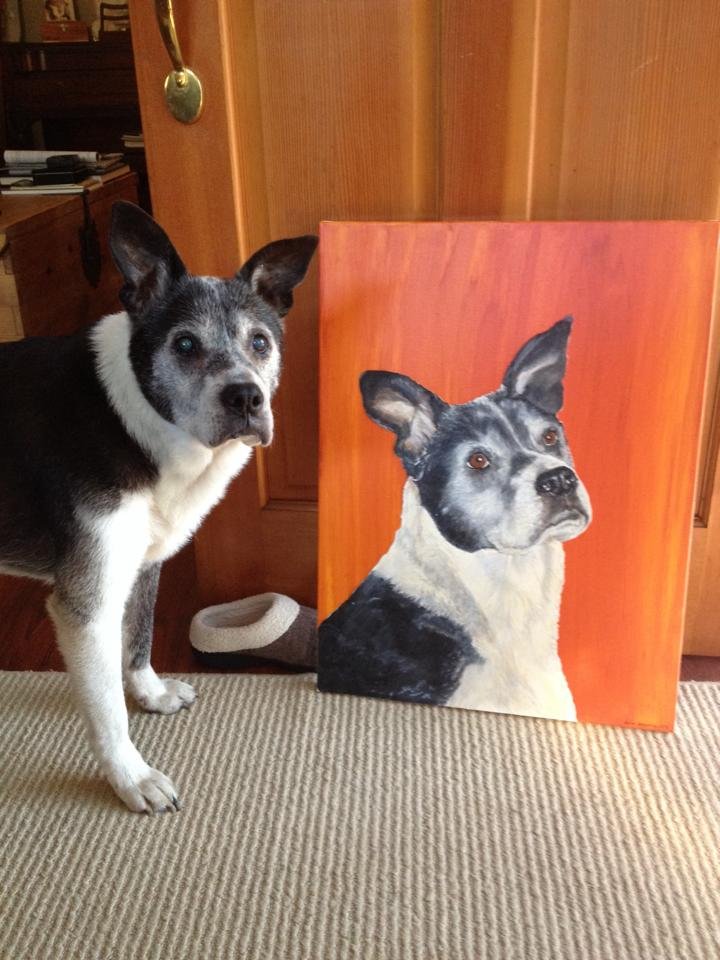 Portrait of a lady!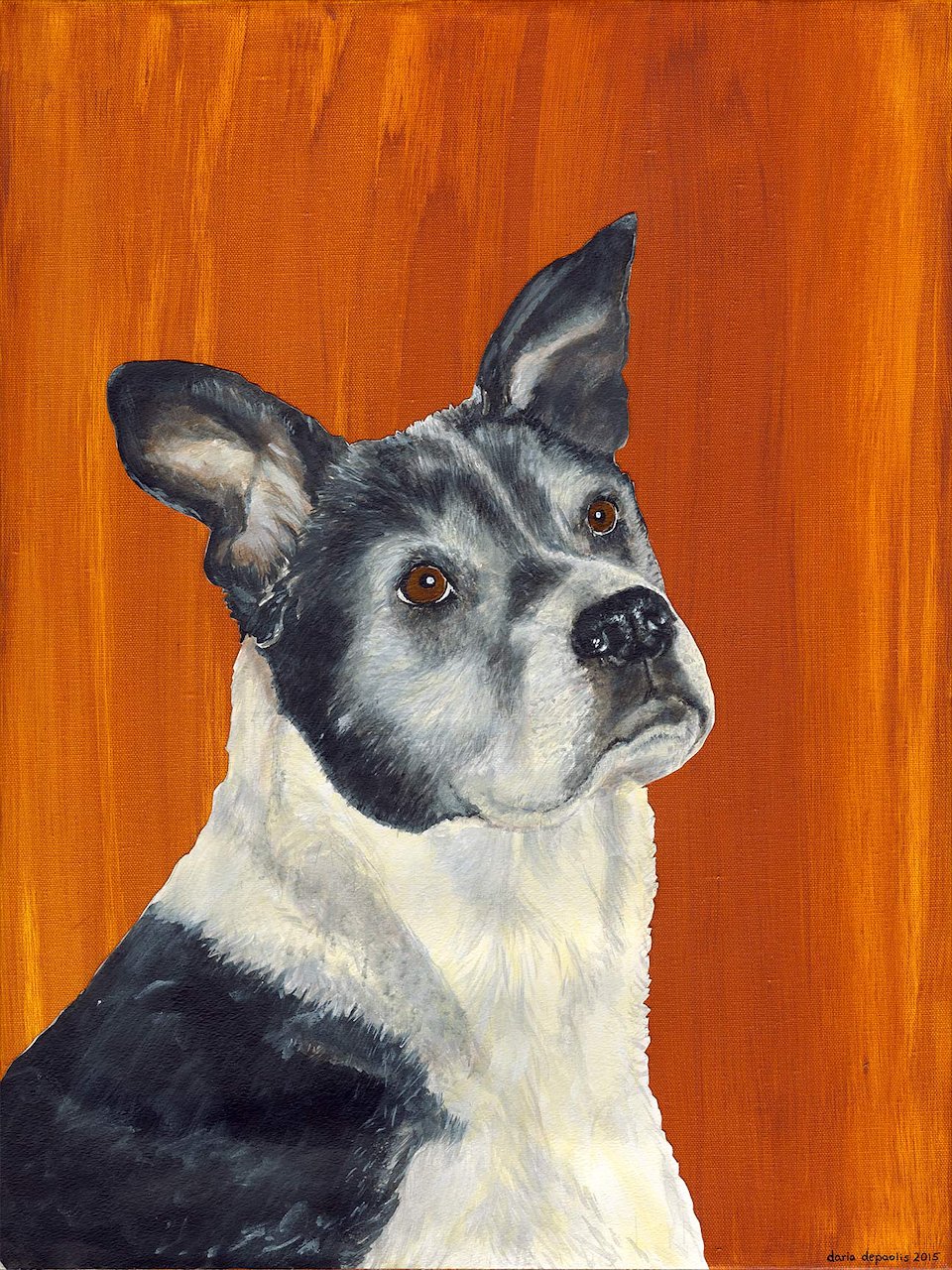 'Oreo' 2015 [SOLD]
acrylic
18x24"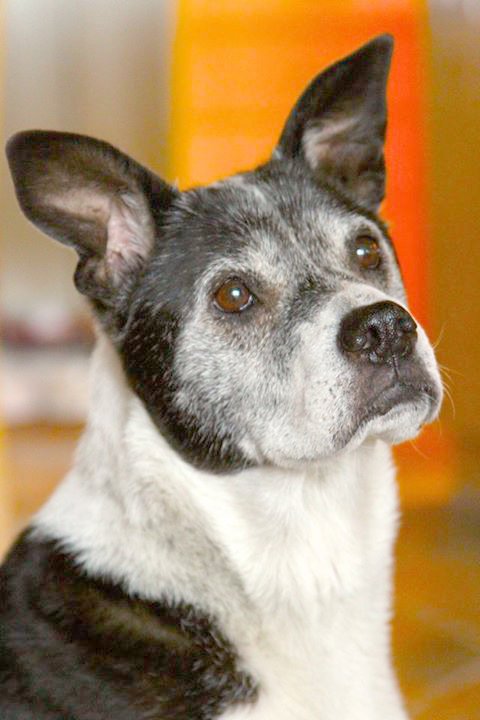 original photo
I had the pleasure of knowing dear Oreo. She had a second chance at a grand long life!
A Message from Oreo's owner:
"I adopted Oreo from Rocket Dog Rescue when she was eleven years old. Her previous owners had dumped her at the shelter just for being old, but no one told Oreo she was a senior. She could walk for many miles at high speed, and was a smart, willful and loving old lady. Oreo was completely blind the last year of her life, but continued to be a brave adventurer and only became sweeter and sweeter.
I adore my Pet Portraits by Daria! Windy and Oreo are no longer with us, but they live on in Daria's beautiful paintings. Daria captured their spirits perfectly and I truly treasure their portraits. They hang in places of honor on my walls where I can gaze at them every single day and remember my beloved best friends."
-Stef G., Oakland, CA