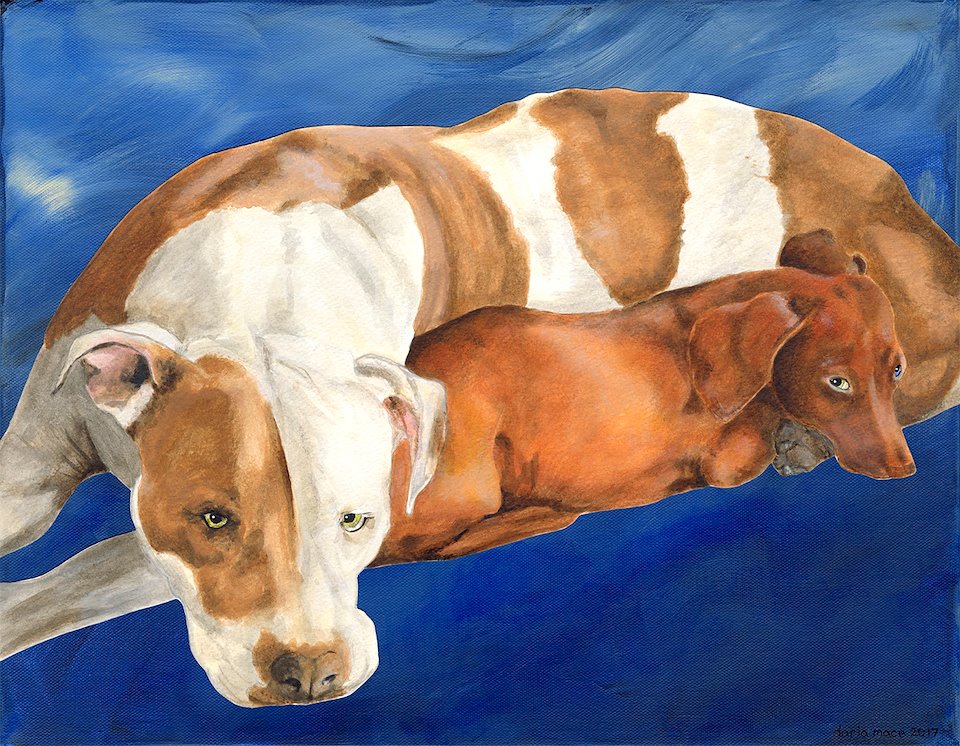 'Piglet and Moxie', 2017 [SOLD] acrylic, paper 16" x 20"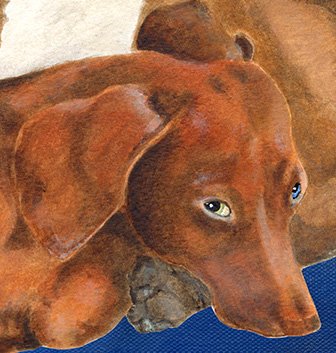 close up!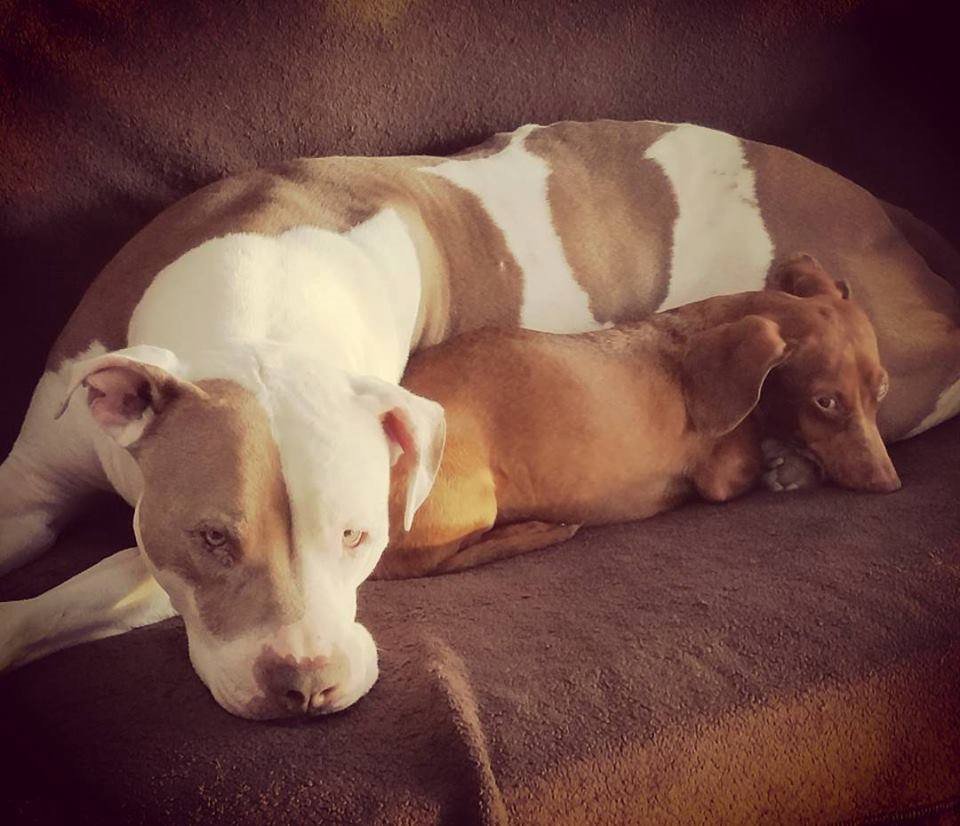 original photo
The portrait of 'Piglet and Moxie' was commissioned from a husband to his wife as a surprise Christmas gift. In the end, I wrapped up the gift for the big reveal to them both. They were both overjoyed and thrilled with the portrait of their pups!
Piglet and Moxie passed on earlier that year. They were cuddle buddies and besties! (They just had to be on one canvas!) They were sweet-natured, loving and calm. And if you haven't noticed, Moxie had two different colored eyes! Size, shape or color – no matter – these two were quite the pair!