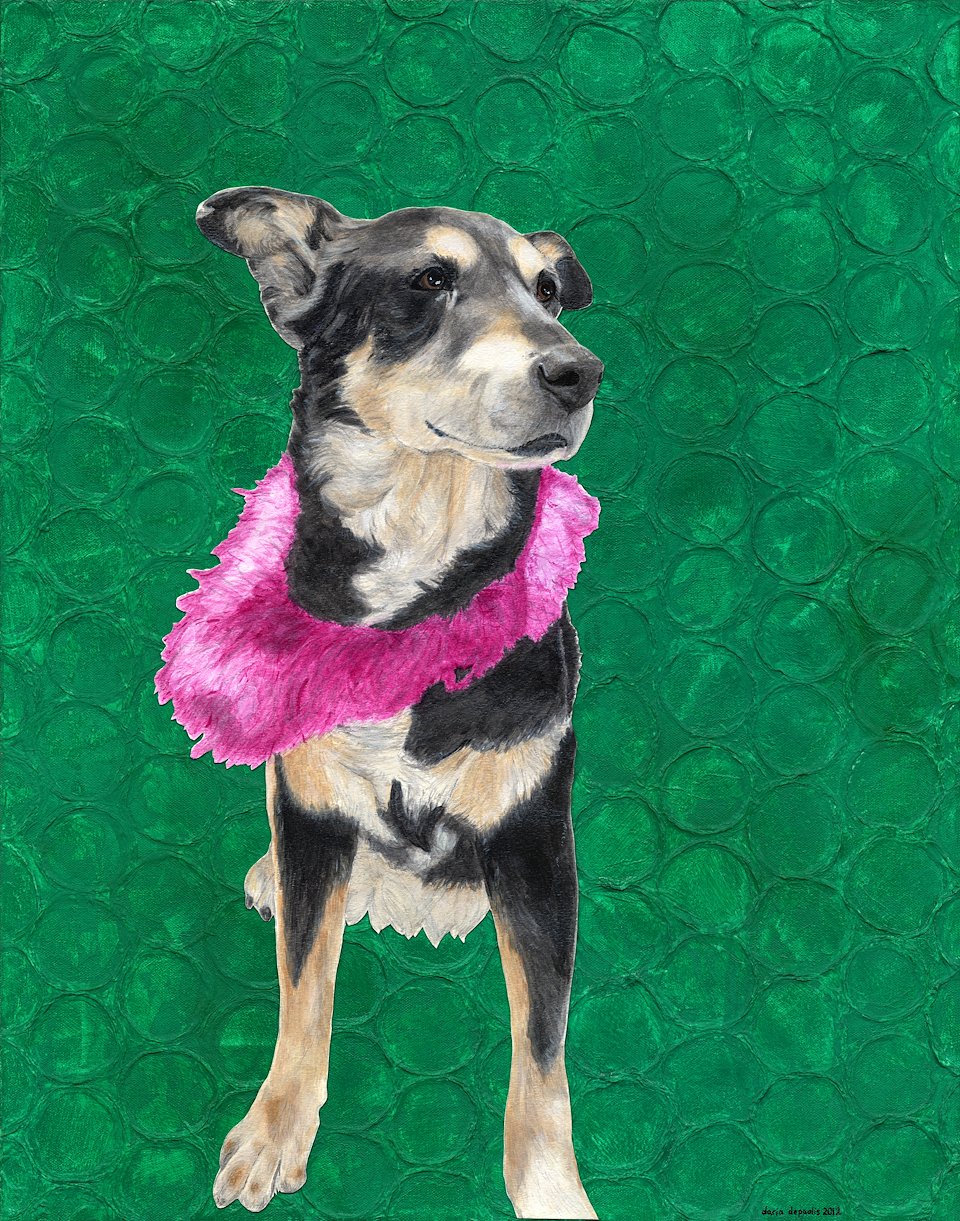 'Windy' 2012 [SOLD]
acrylic
22"x28"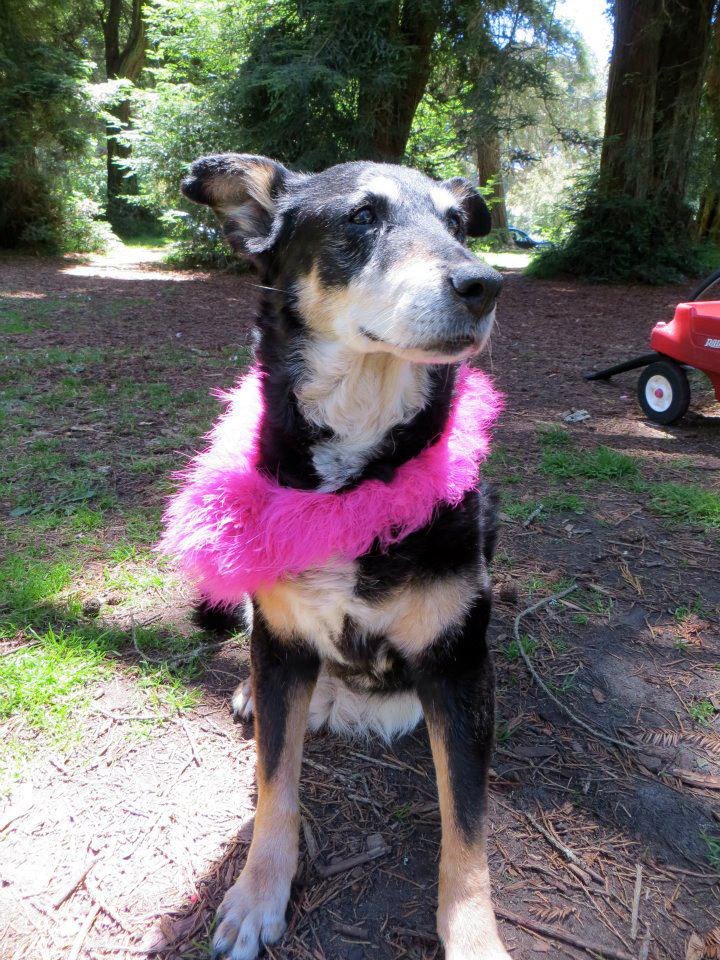 original photo
Beautiful Windy (RIP) was rescued by her owner as a senior dog. They both attended many costumed parties together and had many adventures! Windy will always be a well known and beloved dog in her community of friends. This portrait was a group gift.
A Message from Windy's owner:
"I adopted Windy from Rocket Dog Rescue when she was six or seven years old. She was completely shut down and terribly shy, but she soon blossomed into the most loving, gentle, loyal soul you could imagine. She was a proud, proper, and regal lady who was absolutely devoted to her mommy.
I adore my Pet Portraits by Daria! Windy and Oreo are no longer with us, but they live on in Daria's beautiful paintings. Daria captured their spirits perfectly and I truly treasure their portraits. They hang in places of honor on my walls where I can gaze at them every single day and remember my beloved best friends."
-Stef G., Oakland, CA