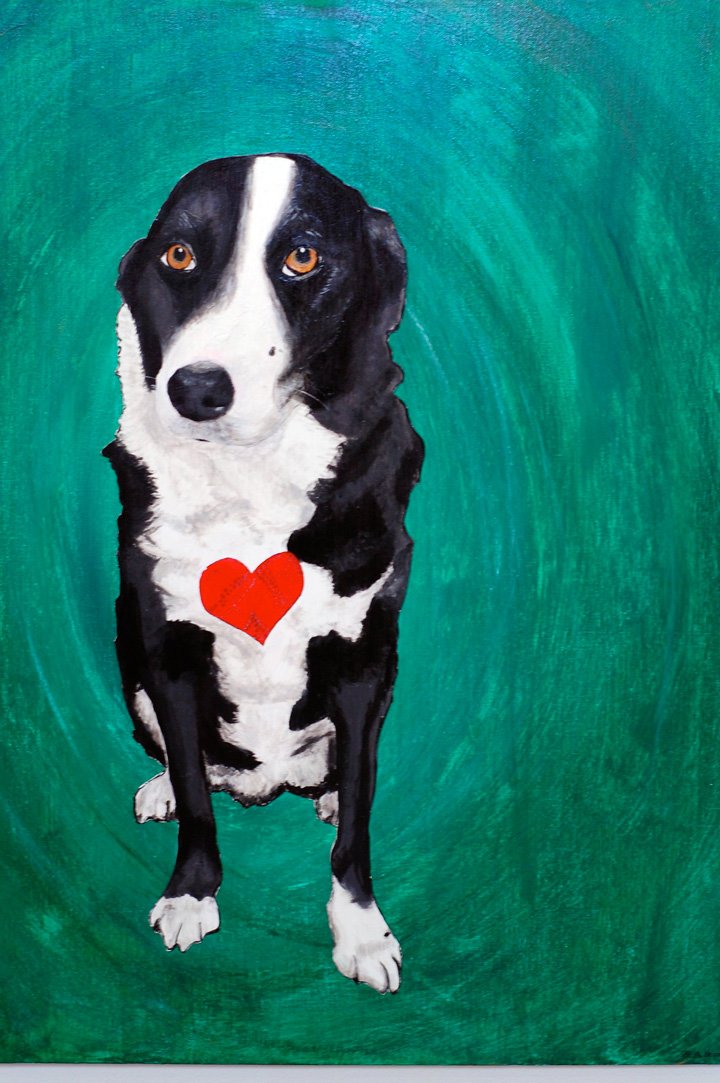 'Baba Ghanouj' 2011 [SOLD]
acrylic
24"x30"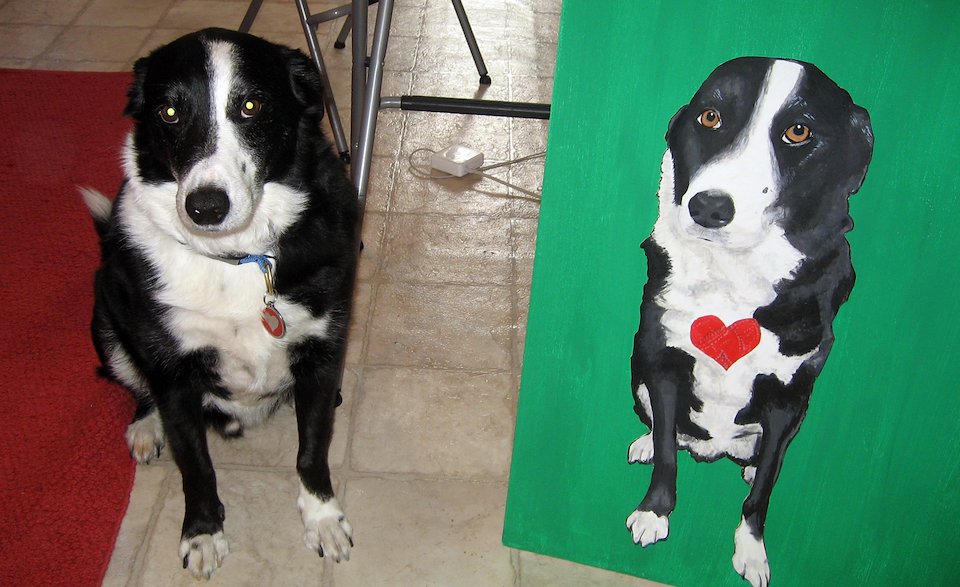 My dog randomly sat next to his own portrait one day. Snap!

original photo
My muse and my life coach…introducing my dog, Baba Ghanouj. He was a rescue dog on his 11th hour. Now, nine years later, I am still incredibly thankful to have him in my life. (He's kinda magical!) I've met a lot of dogs in my day, and I have to say, he really is all love, all the time!