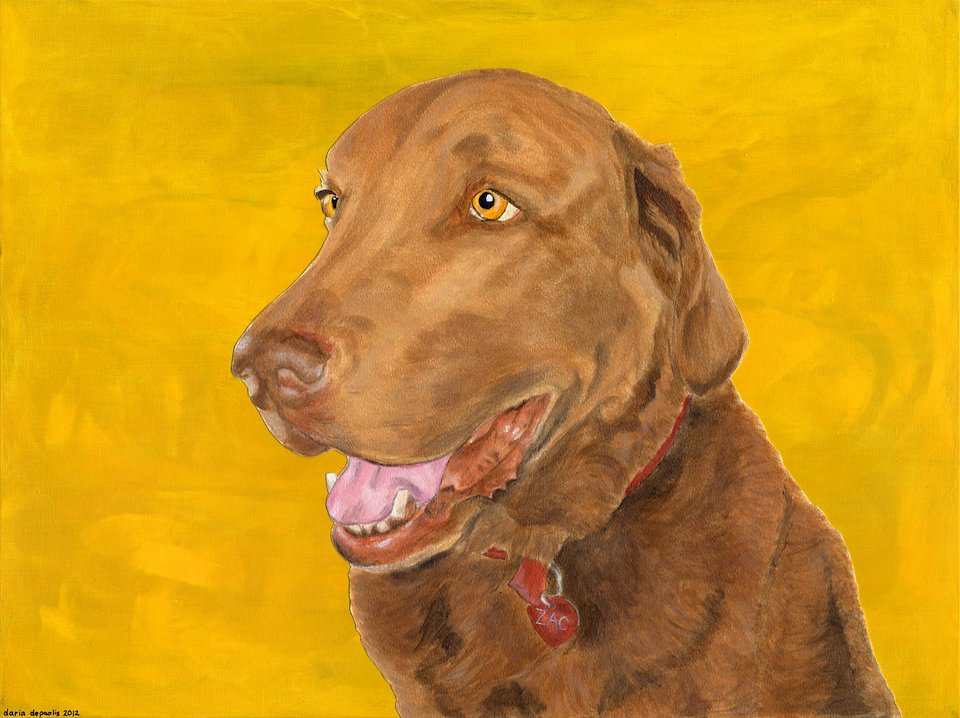 'Zack' 2012 [SOLD]
acrylic
18"x24"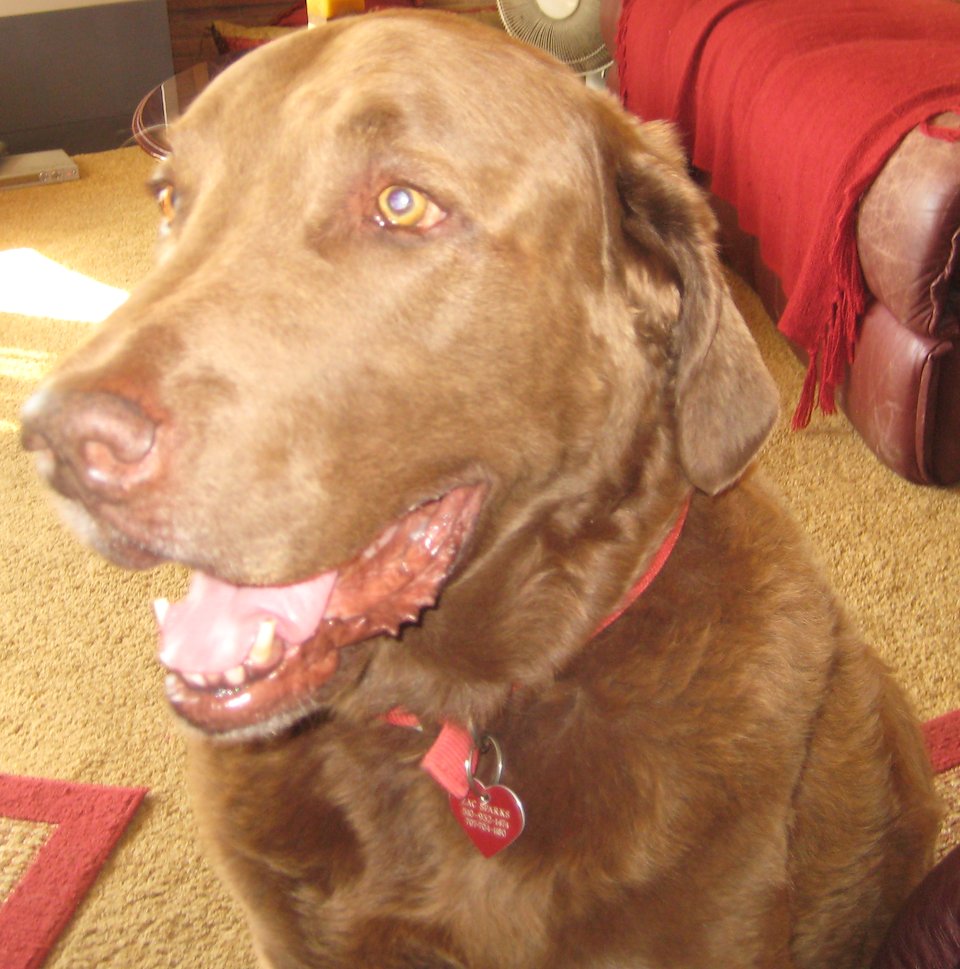 original photo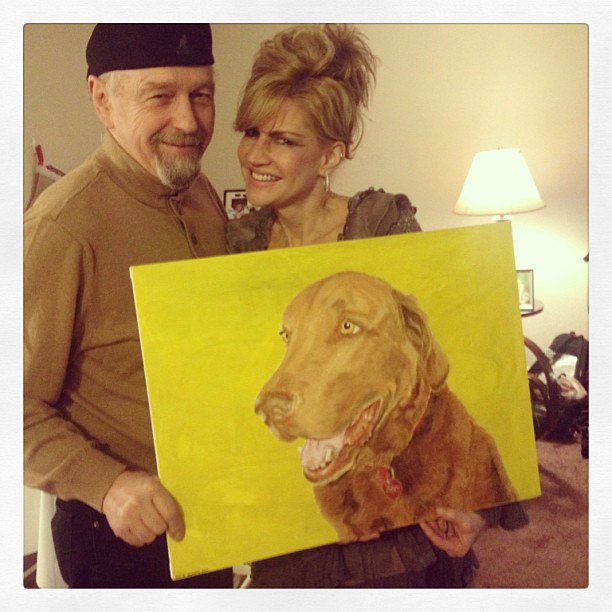 Happy Day!
A special holiday gift from a daughter to her mama and papa!
A message from the daughter:
"I had you do a portrait of my parent's dog, Zack. He was a Chesapeake Bay retriever, BIG GUY. Very sweet, totally spoiled by my step mom :)
My parents absolutely LOVED the portrait. I gave it to them on Christmas. It was definitely the best gift I have ever given them. It hangs in the living room to this day! The colors fabulously match the living room too! Zack passed away a few years later, and it is a great way to remember him by.
I highly recommend Pet Portraits by Daria!! A perfect way to immortalize the pet that bring so much love and joy into your lives!! "
-Cristina Y., San Francisco, CA